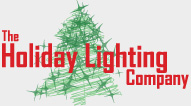 Call 512-410-0385
Frequently Asked Questions


What is the Cost?
The price will vary depending on the location, detail, pitch of roof, number of stories, and complexity of the job. Prices start as low as $500 and include the complete installation, material & equipment, timers, lights, decorations, and take-down/disassembly. Our design specialists can arrive at your home or business and go over your project to provide you with a detailed estimate.
How Quickly Can You Install the Lights?
Once an estimate is accepted we usually can schedule our installation team within 24 - 72 hrs. Jobs can take anywhere from one working day to a full working week depending on the complexity of the lighting design. As we get later into the season the schedule time takes a little bit longer. This is why we try to encourage our customers to get on our schedule as early as October.

When do you start decorating?

We begin installing Christmas Lights on homes and businesses the last week of October and work all the way until December 24th. We start taking down lights on January 5th. A lot of the time we will offer an early bird discount to our customers who allow us to complete the lighting installation before November 15th. This does not mean we turn the power on but simply have the display set up and ready to go!
Do I have enough electrical power?
Typically most houses have more than enough power to supply their lighting needs. If there is a question at hand we will have a licensed electrician take a look at your power source and ensure that the available circuits will have ample power for your home's display.
Will my Christmas Lights stay on all day?
No, we will provide you with an outdoor timer that will turn your lights on and off depending on the setting you so desire. We normally set the timers to run from dusk until midnight - just let one of our technicians know if you have a different preference.
What if a strand or bulb goes out?
The Holiday Lighting Company price is for a turnkey display - meaning that you really have to do nothing! Simply submit a maintenance request online and we will be out to fix the problem within one business day. If it is raining/snowing, or precipitation is in the forecast, turn off and unplug all your Christmas lights. Leaving lights on during precipitation will cause the lights to short the circuit and go out. Please refer to our troubleshooting tips found on our maintence section of this website for more information on how to quickly identify and solve minor lighting issues.
Click here to Schedule a Free Estimate
Or call 512-410-0385 Today!