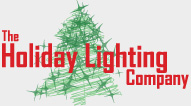 Call 512-410-0385
Maintenance Request
Please fill out the following form and one of our represnetatives will get back
to you within 24 hours.



Here at The Holiday Lighting Company we understand the importance of family and time, especially around the holidays. We strive to meet all of our clients' needs and expectations during the holiday season. Our motto "One Less Hassle This Holiday Season" says it all. We take the hassle out of the holidays and let you spend your time on the things that matter most. We love being creative and working together on each specific project to ensure the perfect display. With the "Holiday Rush" we understand every hour counts. We make the process very simple and painless and in the end provide you with a great service at an affordable price.